Hydrofoils are a great way to increase the efficiency of a solar boat. By lifting the boat out of the water, the foils reduce the drag on the hull, allowing the boat to move faster with less effort. Active hydrofoils, which can be adjusted during different races, can provide even greater benefits by allowing the boat to be optimized for a variety of conditions.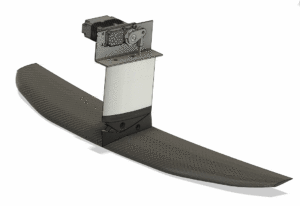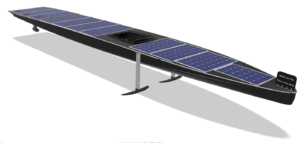 Het ontwerpen van draagvleugels zijn een geweldige manier om de totale efficiente van de zonneboot te vergroten. Door de boot uit het water te tillen, zorgen de vleugels er voor dat de romp minder water weerstand heeft, wat er voor zorgt dat de boot sneller en efficienter voorstuwed.
Actieve draagvleugels, die tijdens verschillende races kunnen worden aangepast, kunnen nog meer voordelen bieden doordat de boot kan worden geoptimaliseerd voor verschillende omstandigheden.